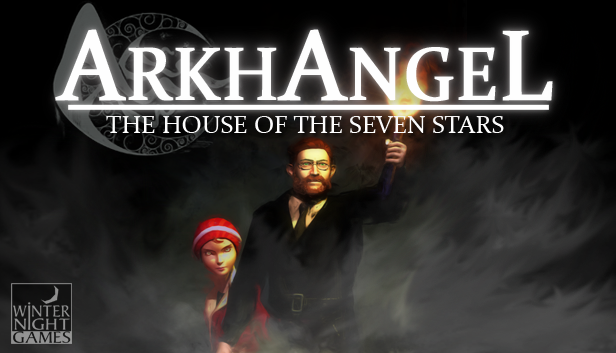 Arkhangel: The House of the Seven Stars
Arkhangel is now $8.99...FOREVER!
---
Greetings all!
One year ago (well...one year ago on the 27th), we released our first project, Arkhangel: The House of the Seven Stars. This was a labor of love for both Josh and myself that took over five years of figuring out what the hell we were doing, realizing we're dumb, RE-figuring out what we were doing, sobbing openly, and then eventually releasing a game. We learned a lot and we would change a lot about how we approached things, but we are proud of our little game. Is it perfect? Of course not. We've been listening to player feedback, we pushed out a few major updates, and there are a few things on our road map that we'd like to address, but for now, we're just happy that it's out there and has over 1000 players and wanted to celebrate by dropping the price to $8.99 PERMANENTLY and hope that more people want to join the party!
Thanks for all of the support over the last year and stay tuned for more from Winter Night Games!
-Zack
Get Arkhangel: The House of the Seven Stars